Ongoing Benefit Concerts
The St. Petersburg Jazz Festival, through nonprofit EMIT, schedules concerts and workshops year-round.
 
Sunday, August 8 at 7:30 PM
The Duane Eubanks "Things of that Particular Nature" 2021 Southeast Tour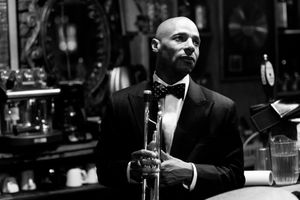 Duane Eubanks is an extraordinary musical talent and he possess unique virtuoso skill and brilliance as a trumpeter,composer and band leader. His quintet's onstage presentation is a straight-ahead post-bop style jazz presentation reminiscent in delivery of Miles Davis and Lee Morgan with a modern progressive emphasis and vibe. Duane was born into a family of musically gifted talent. Duane has performed everywhere from the Hollywood Bowl to Carnegie Hall to the Kennedy Center, in addition to touring throughout Europe and Japan. He is a member of Dave Holland's two-time Grammy Award winning big band and the late Mulgrew Miller's band, Wingspan. His mother, pianist Vera Eubanks was Kenny Barron's first piano teacher and a professional church pianist; his brothers, renowned trombonist, Robin Eubanks and guitarist, Kevin Eubanks, former bandleader of the "The Tonight Show with Jay Leno"; as well as his uncle, legendary pianist Ray Bryant all contributed to his early music education.
Featuring: Duane Eubanks – Trumpet/Flugelhorn, Abraham Burton – Tenor Sax, David Bryant – Piano, Dezron Douglas – Bass & Eric McPherson – Drums. Admission is $25 available at www.mypalladium.org
past concerts:
Latin Jazz Fest – July 9-11, 2021 at the Palladium Theater
produced by David Manson & EMIT
Friday, July 9 at 7:30 PM
MJR Latin Project & Friends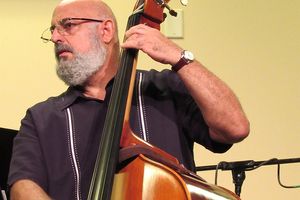 This performance will mix original work composed by Mauricio J. Rodriguez and Vicente Viloria, with a mixture of the new Cuban contemporary music and some Latin jazz staples. Bassist, composer, producer, and educator, Mauricio J Rodriguez is one of the finest musicians of his generation in Cuba. He was member of Fervet Opus jazz quartet, one of the most important Latin jazz bands in Cuba in the 80's, touring around the world to many festivals and concert including The Havana Latin Jazz Festival, Jamboree, Bratislava, Spain, and Moscow, among others. He now teaches at Saint Leo University.

This concert highlights music from their CD "Luz" produced by Mauricio and Vicente. Joining this performance will be Zachary Bornheimer- saxophone, John W. Richardson- piano, Andy Forner- drums, Sergio Gala- percussion, Mauricio Rodriguez- bass. Special guests include Richie Viruet on trumpet, Renesito Avich on Cuban Tres and Guitar, and Orlando "Landy" Mosqueda, on percussion and piano.
Saturday, July 10 at 7:30 PM
Gumbi Ortiz & New Groove City
Gumbi Ortiz is known around the world for his exciting conga performance and his knowledge of rhythm and percussion. Born Gamaliel Ortiz in the South Bronx to a Puerto Rican father and Cuban mother, Gumbi has been superstar guitarist Al Di Meola's main percussionist for more than 25 years. He. is also a teacher, a session player and leader of the Florida-based "Latino Projekt". New Groove City is an improvisational Afro Cuban band using the clave as its foundation for improvisation mixed with jazz harmonies, Afro Cuban rhythms and some funk! The group features top Latin jazz artists Butch Thomas – saxophone, Kenny Walker – bass, Aron Ferre – keyboards, Luis Alicea – drums & Gumbi Ortiz – percussion.
Sunday, July 11 at 7:30 PM
Tabajara Belo & O Som Do Jazz

Brazilian guitarist Tabajara Belo opens the show with a solo set and then joins Brazilian jazz group O Som Do Jazz for the second set. Tabajara Belo is one of the outstanding Brazilian musicians of his generation making a name for himself as a virtuoso guitar soloist, composer and arranger. Along with his solo career, Tabajara has collaborated with prestigious artists throughout Brazil including Wagner Tiso, Claudio Nucci, Paulo Bellinati, Marina Machado, Déa Trancoso, Marcus Viana, Vander Lee, Paula Santoro and the Amaranto trio.